Introducing
Lumina
Mind. Body. Balance.
A New
Experience
Elevate your self-care routine with Lumina and discover the balance between mind and body. Experience high potency, THC, CBD and Balanced Cannabis Oils. See the entire range below.


Lumina Cannabis Oils
Lumina's line of cannabis oils come in three high-potency varieties and are all made with tasteless and odorless food-grade MCT oil to promote fast and easy absorption into the body.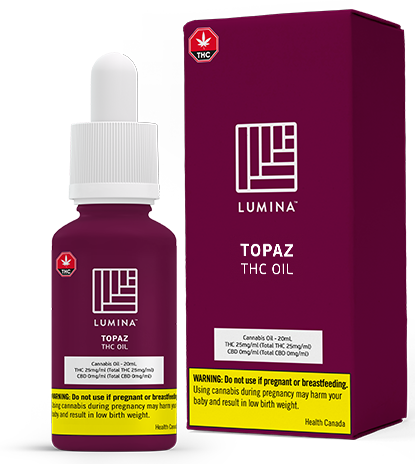 Topaz
THC Oil
20 mL THC Cannabis Oil
~25 mg/mL THC, 0 mg/mL CBD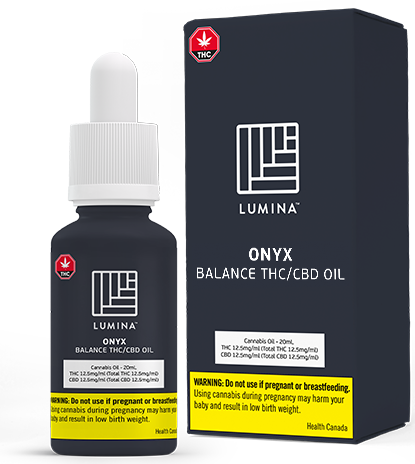 Onyx
Balanced Oil
20 mL Balanced Cannabis Oil
~12.5 mg/mL THC, ~12.5 mg/mL CBD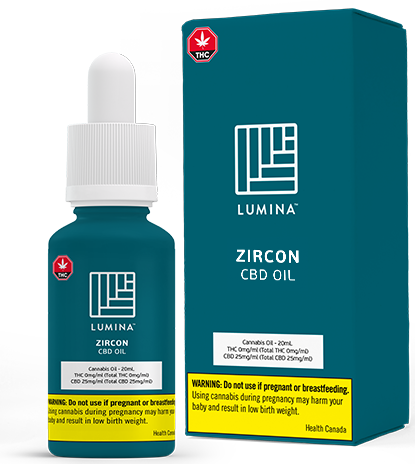 Zircon
CBD Oil
20 mL CBD Cannabis Oil
~25 mg/mL CBD, 0 mg/mL THC

Dosing Info
Lumina oils are meant to be ingested, either by consuming orally, dosing under the tongue with the dropper or included syringe, or incorporated into your favourite recipes for consumption as an edible product.
We strongly recommend starting low and going slow. When cannabis is ingested it takes longer for the body to process and the experience can last much longer than with inhalation methods of consumption.
For THC and Balanced oils in particular, consider starting with a dose of 0.1 mL and tracking your experience over a 12 to 24 hour period before dosing again or choosing to increase your dose amount.